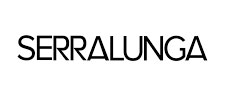 The spirit of research and the passion for technology, together with the productive tradition, are the fundamentals of the brand Serralunga that, through original and valuable collections, celebrates the Design Made in Italy: reference point and trend setter in the field.
The result is a combination of shapes and unique interpretations capable of transforming a purely functional object into a stunning piece of furniture making the Urban Outdoors also beautiful and comfortable as the Indoor Design.
Choosing Serralunga means being able to recognize and appreciate originality.