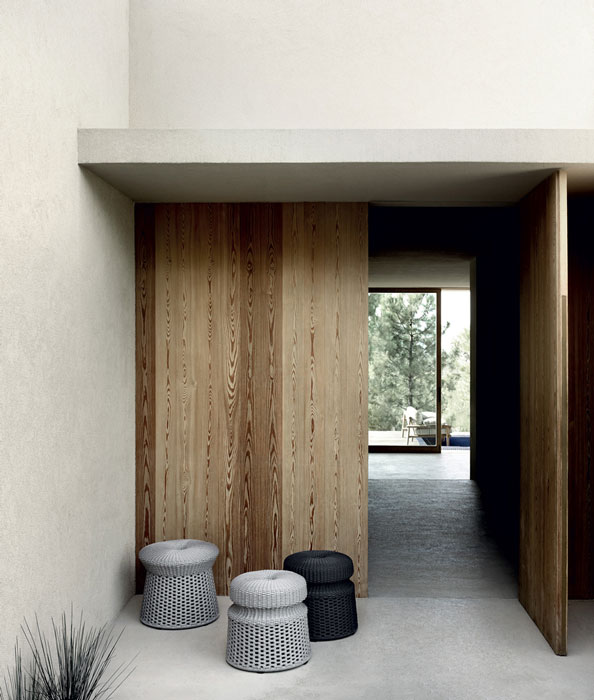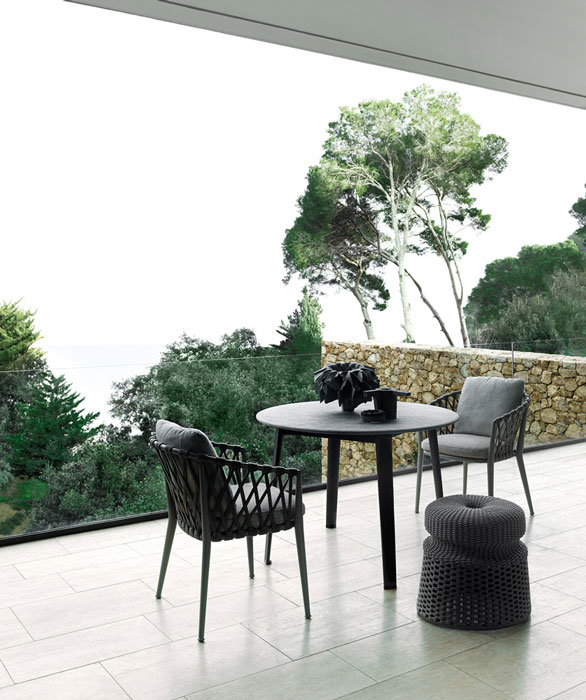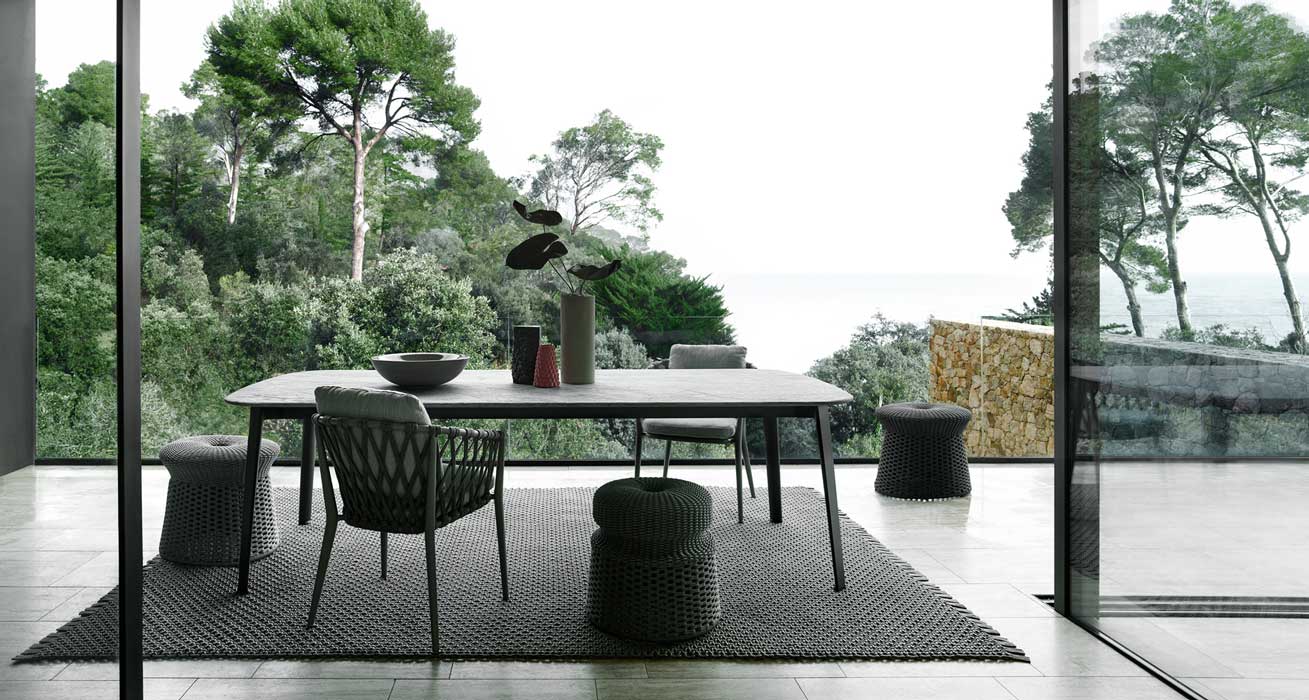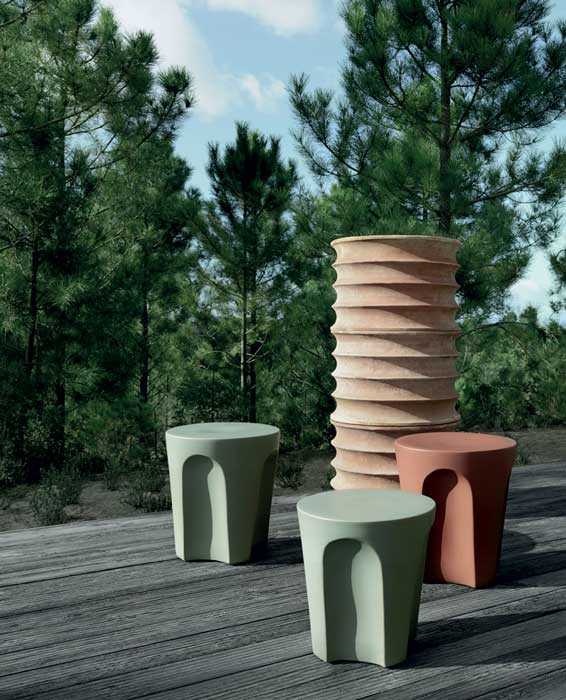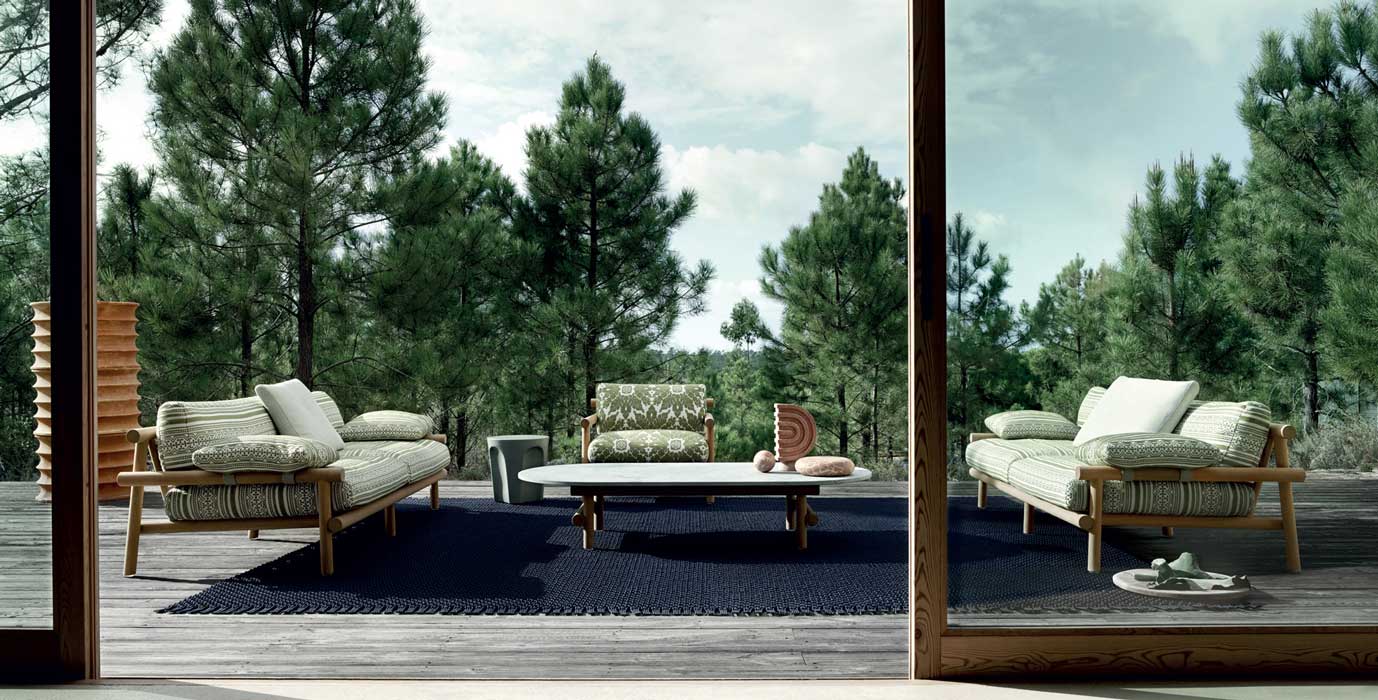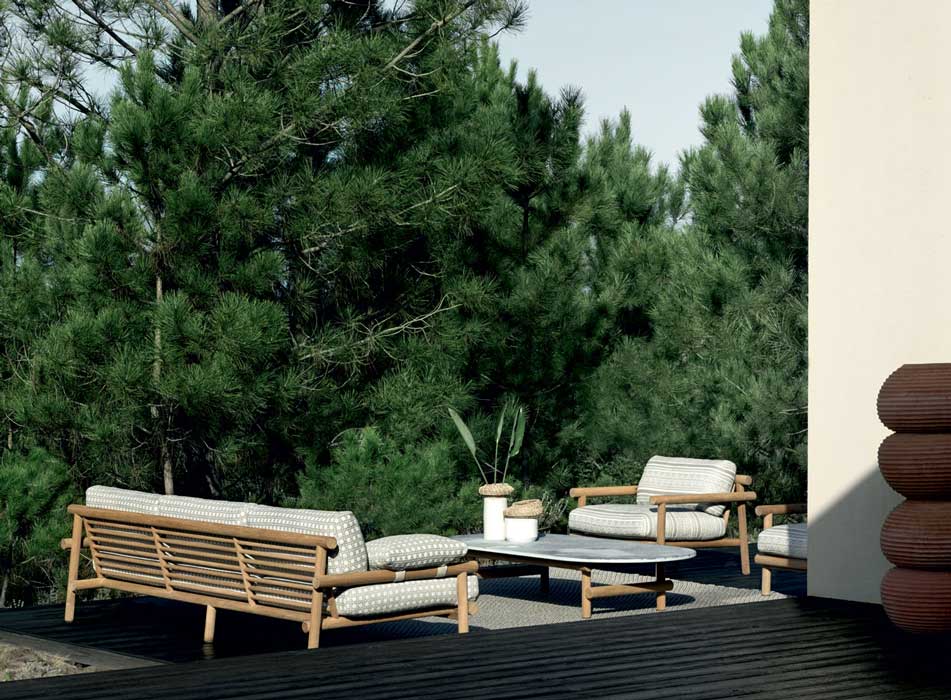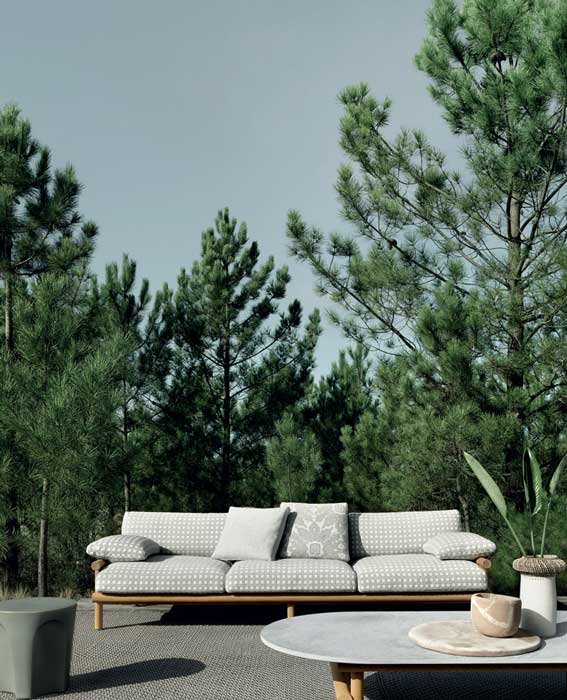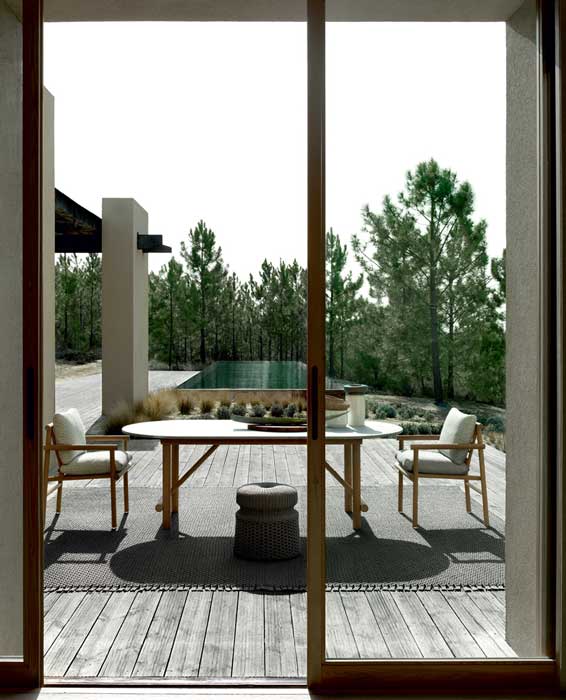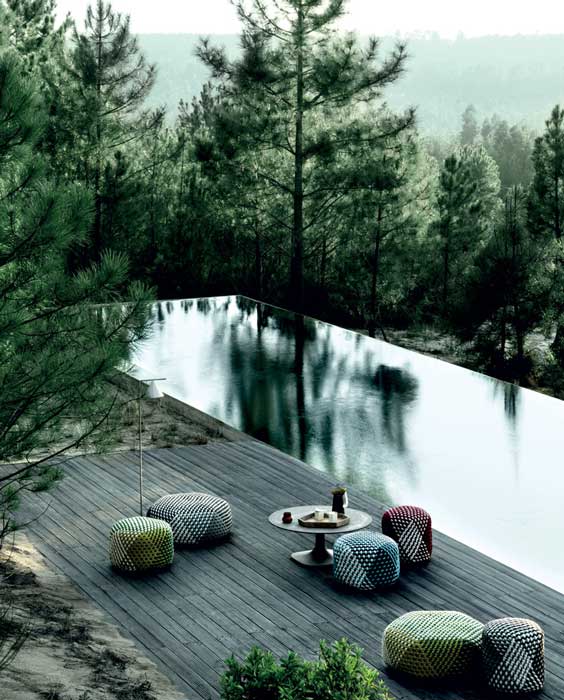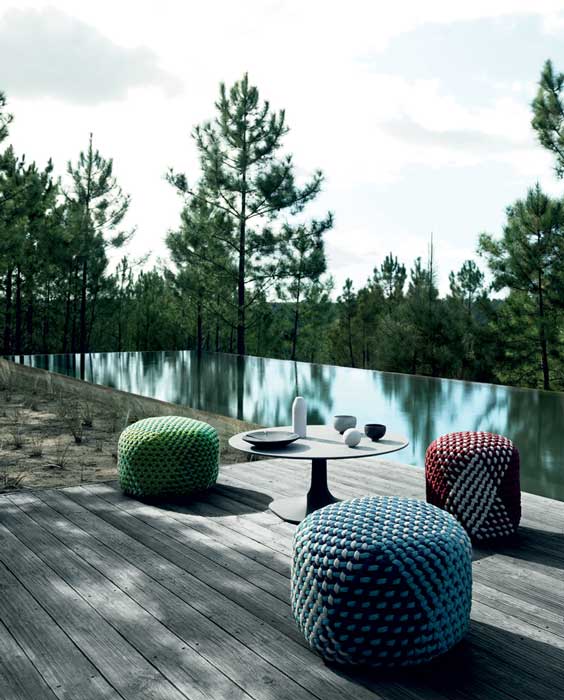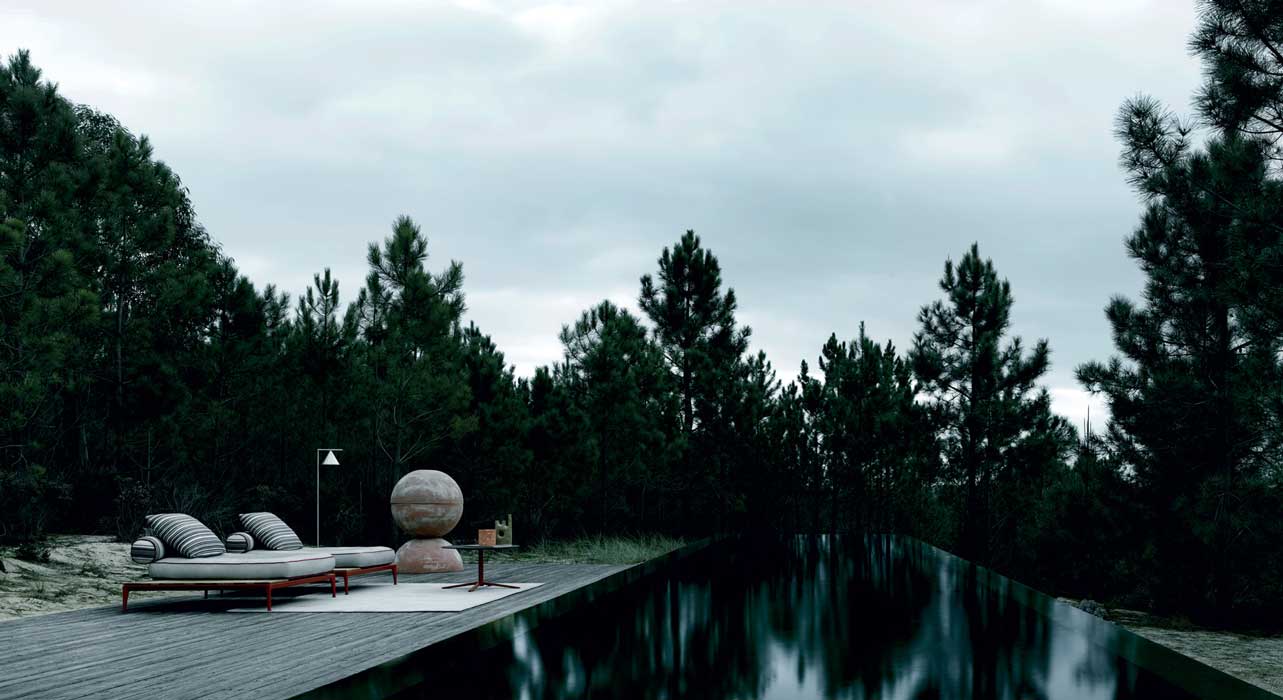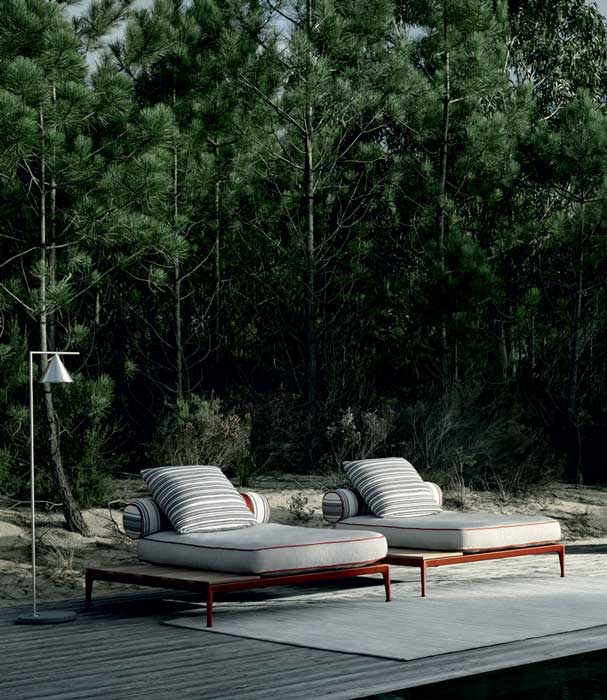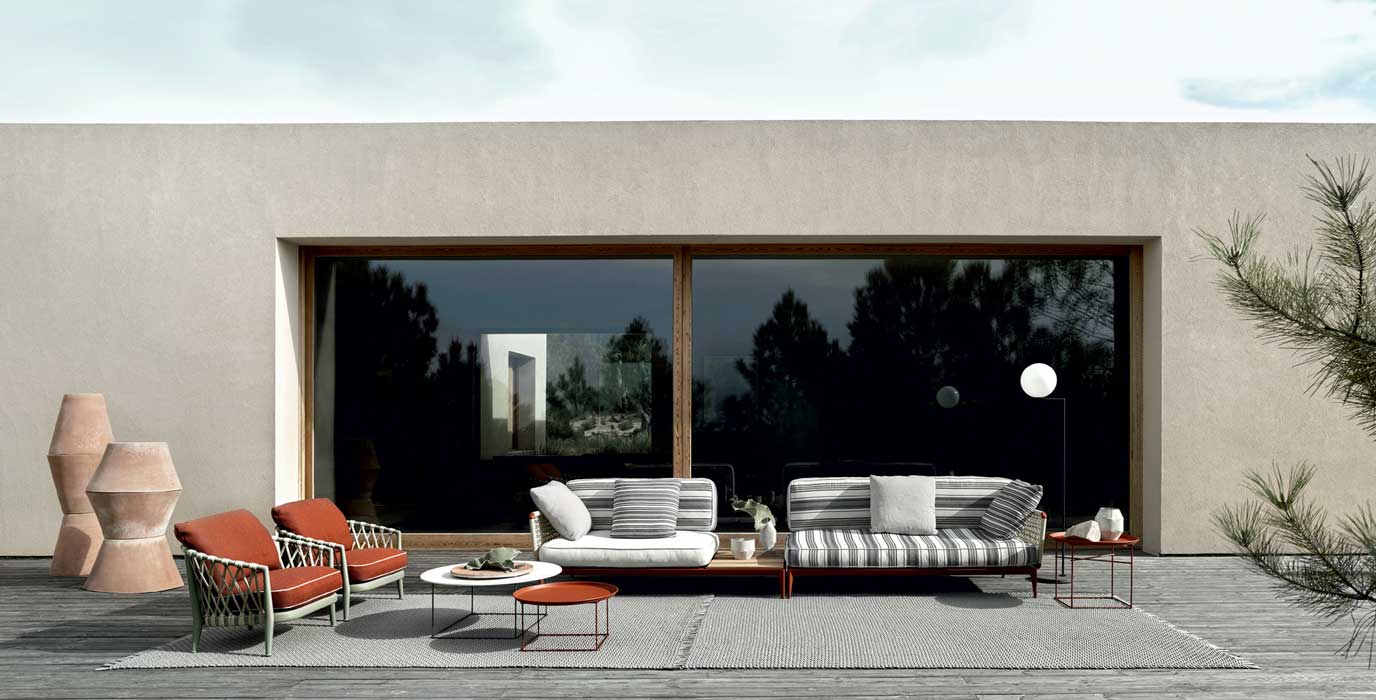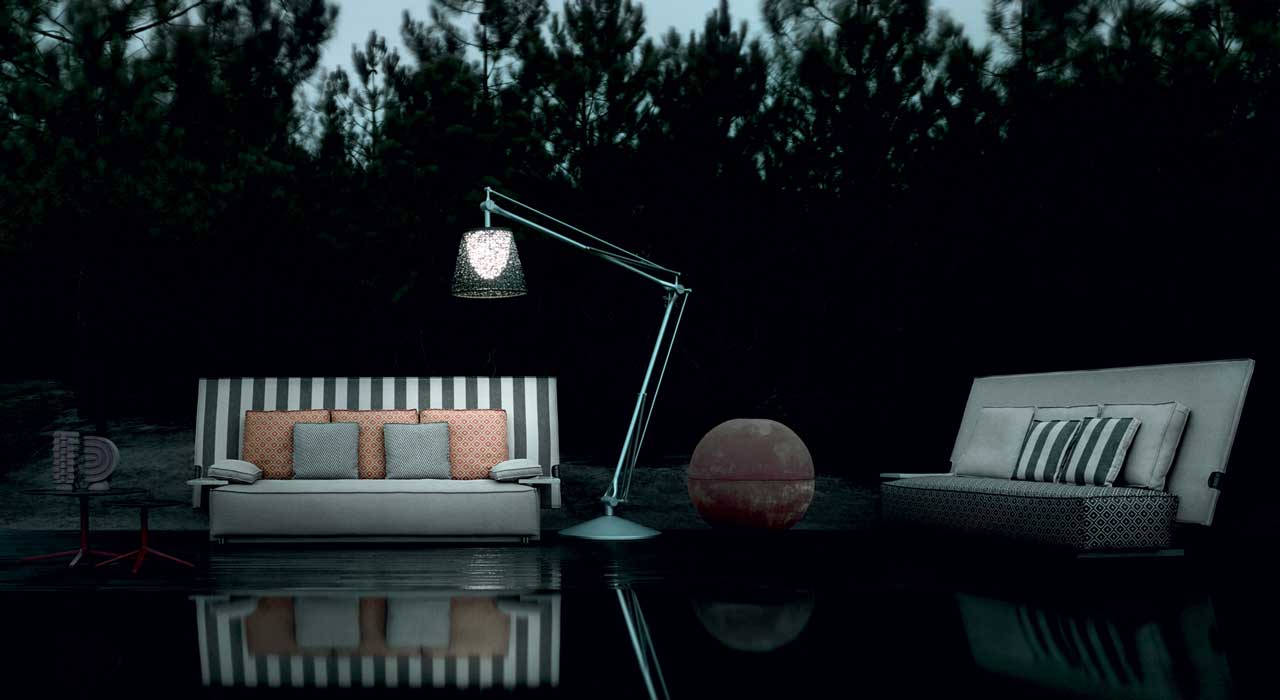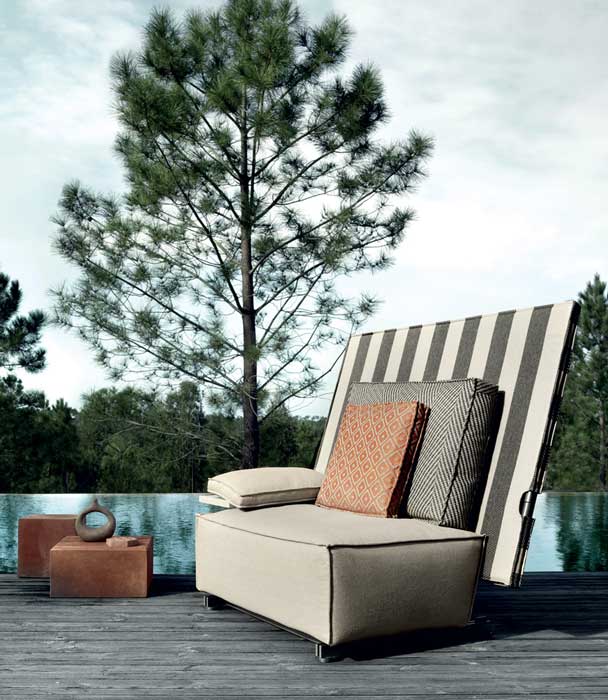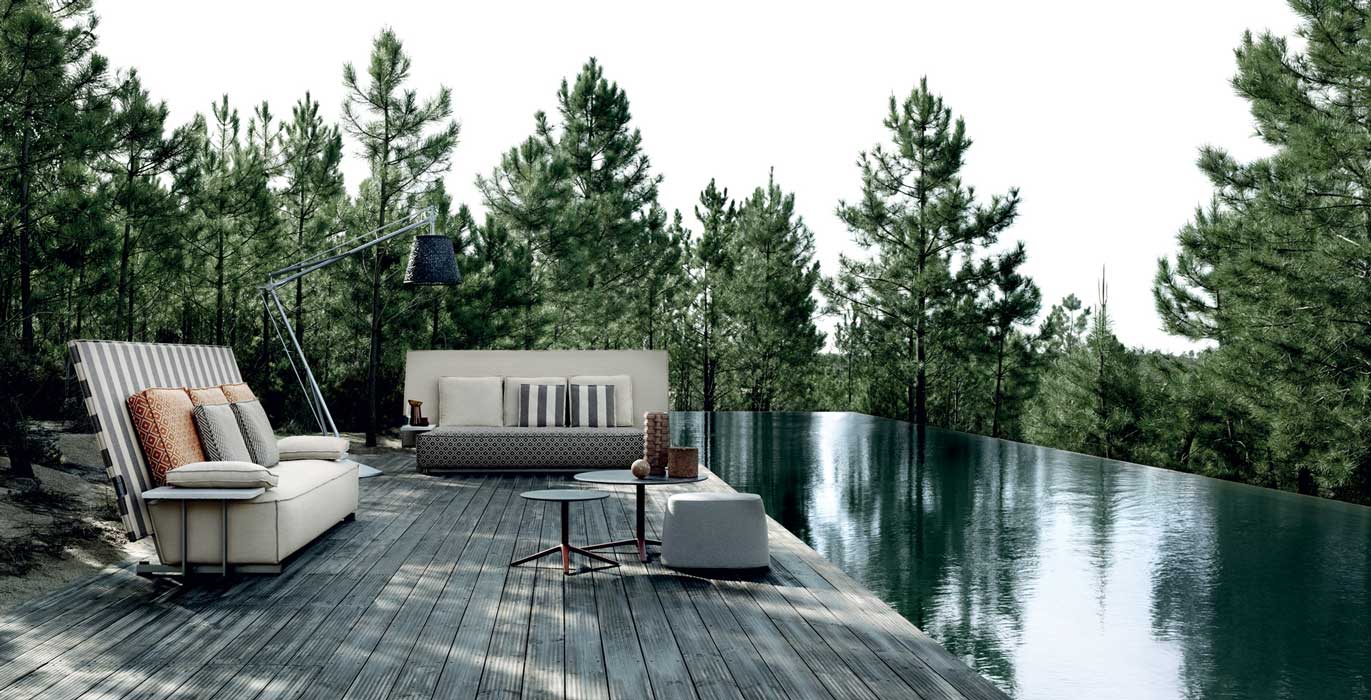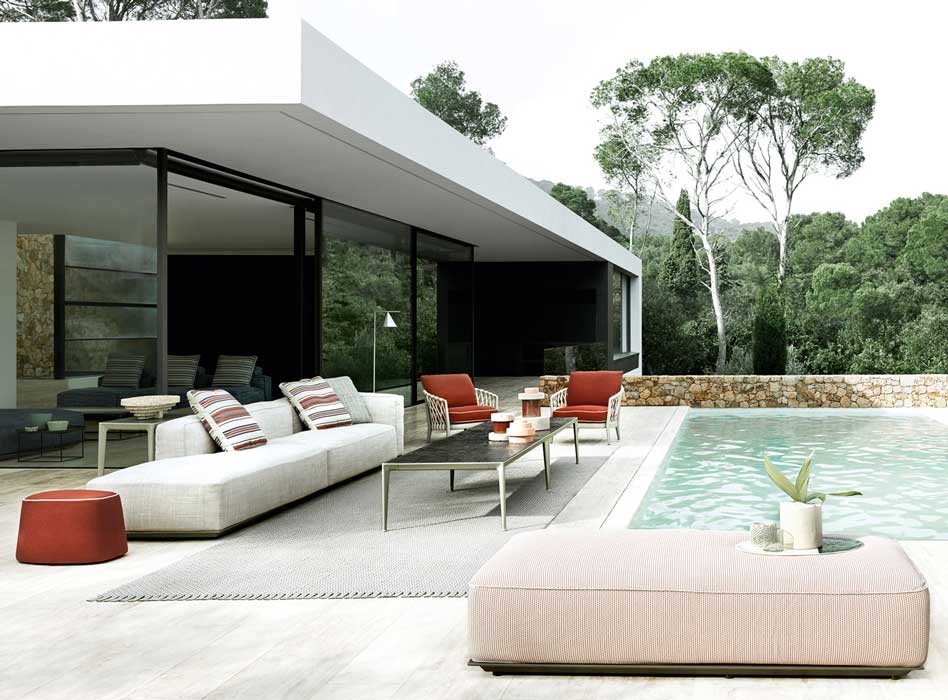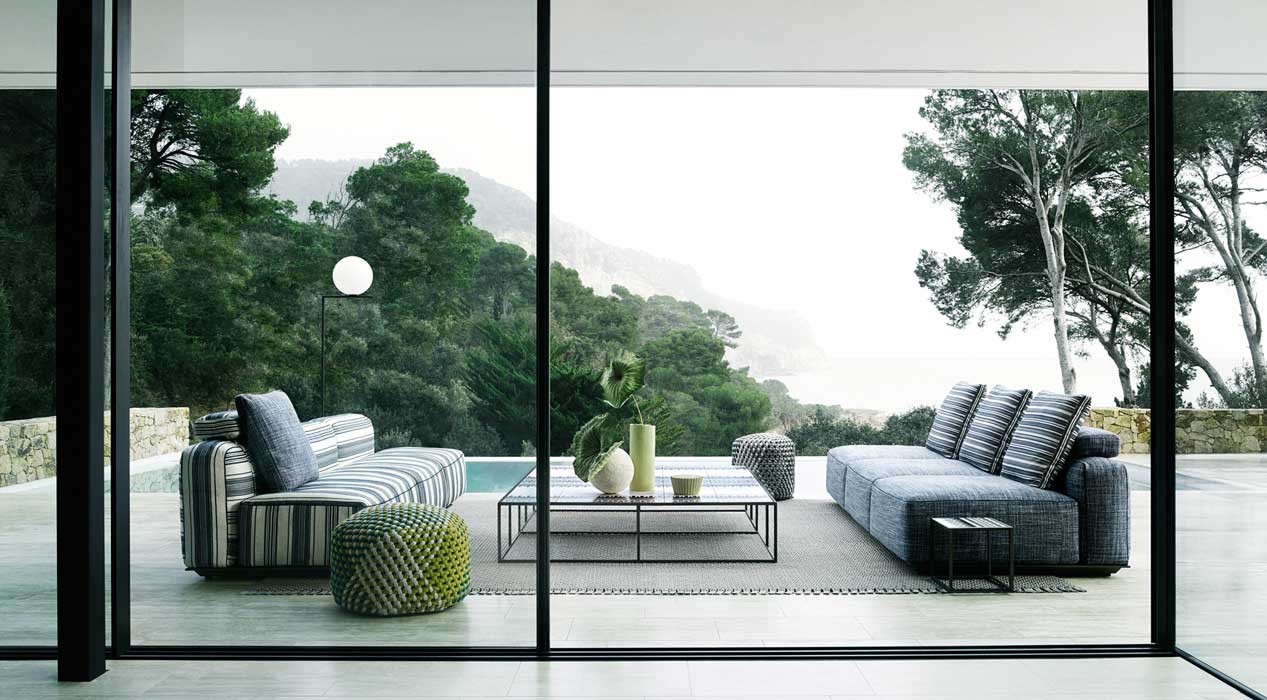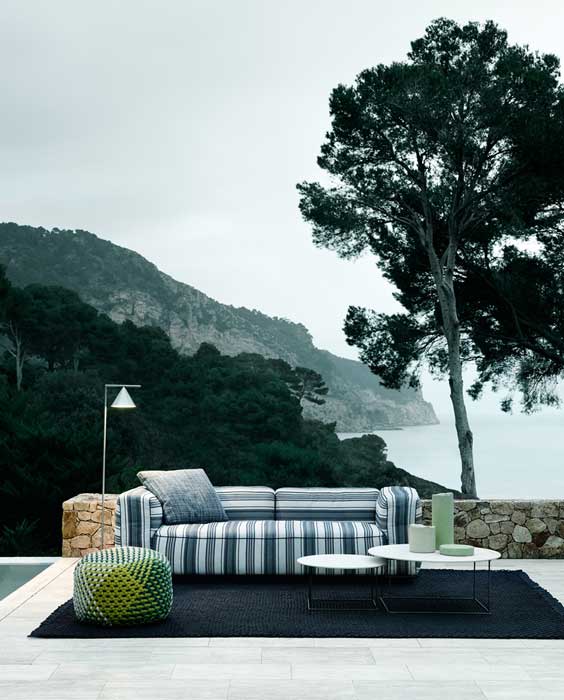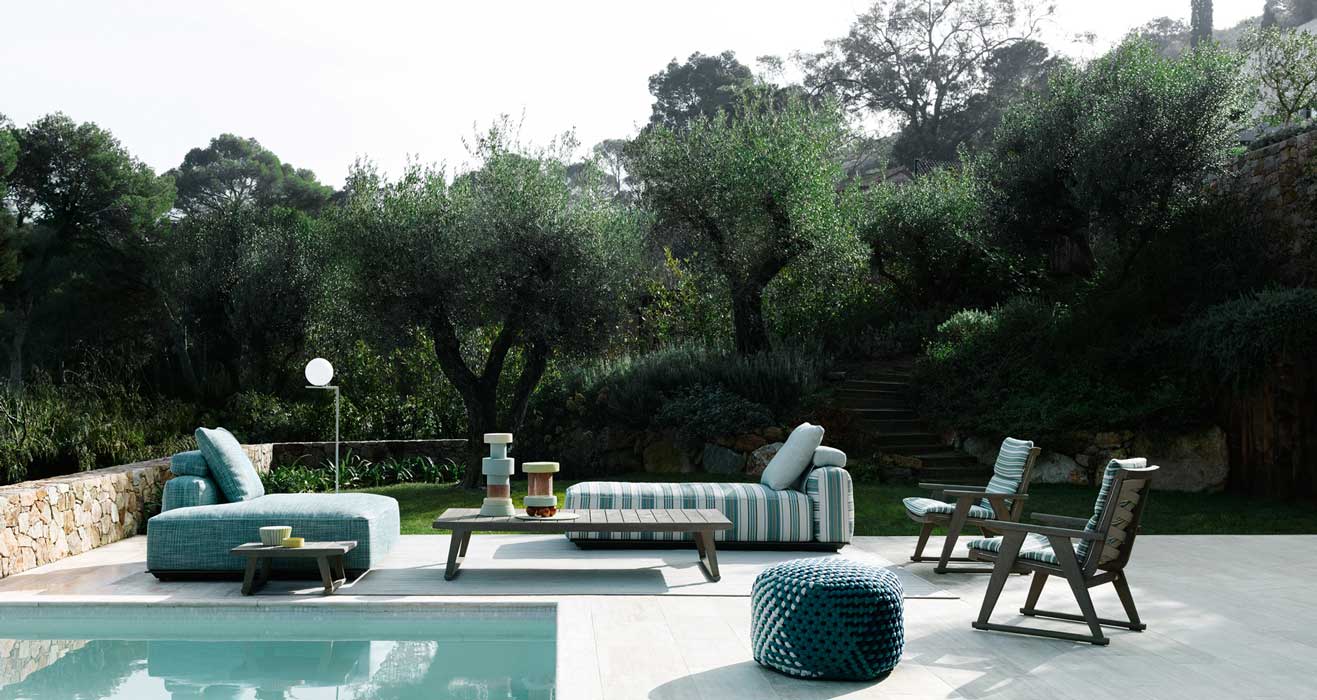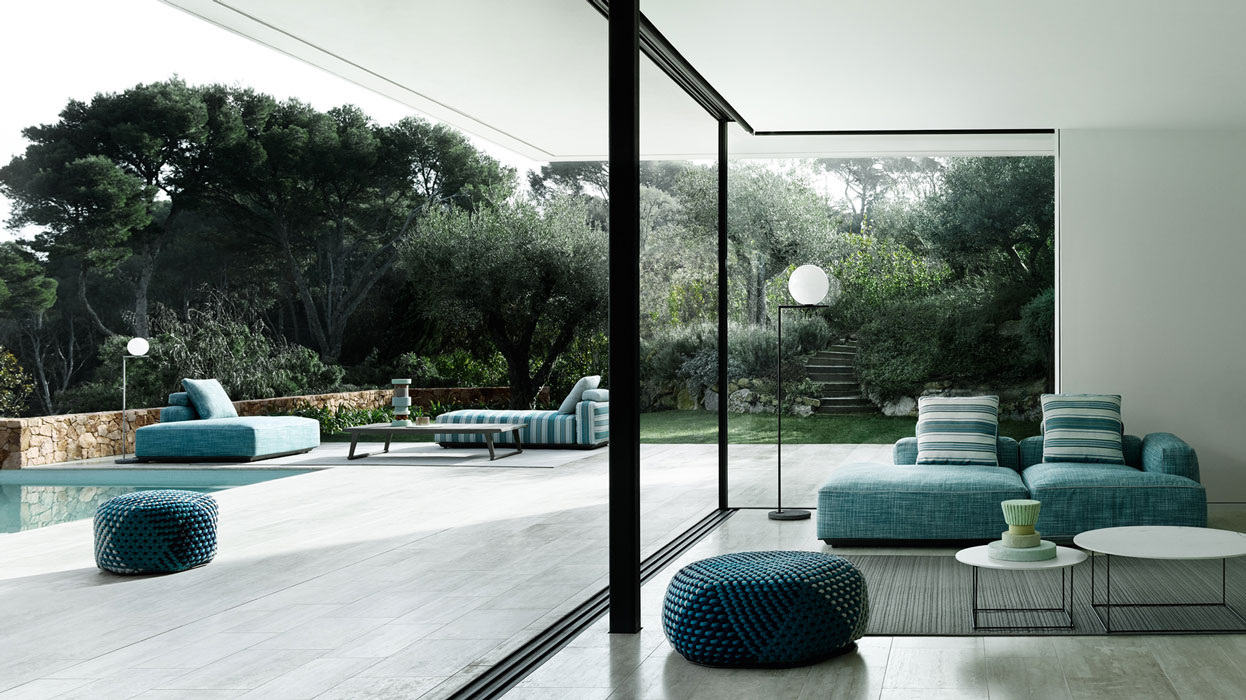 For 2020, B&B Italia presents three new outdoor collections, which complement its offer by opening up to three different complementary worlds. We are faced with the work of three undisputed masters of international design, who embody three unique approaches to product design.
The typically Italian touch of Antonio Citterio gives shape to Hybrid, a seating system that masterfully combines design rigor and comfort in a project that puts textile at the center. With the Ayana seats and tables, Naoto Fukasawa blends Far East and Northern Europe, thanks to a unique combination of essential shapes and natural wood, made possible by ingenious technical solutions that are as complex as they are invisible. The genius and the ironic twist of Philippe Starck, in his very first collaboration with B&B Italia, are best expressed with Oh, it rains!, a sofa and an armchair so full of ideas and surprises that ideally make them the founders of a new product category. With the contribution of Citterio, Fukasawa and Starck, B&B Italia recounts three new outdoor stories, approaching project areas not previously explored by the company, also taking the opportunity to continue in the search for increasingly environmentally friendly solutions.
Combined with the vision of B&B Italia, each of these collections uses unique and distinctive aesthetic languages. Three stories suitable for different spaces, from traditional buildings to the most extreme architectures, from private spaces to public areas, from gardens to yacht decks, in some cases with products designed for the outside that could also be perfect indoors.
The fabrics, materials and finishes are an integral part of the Outdoor 2020 collections. B&B Italia further expands its proposal of outdoor fabrics by adding over 30 new references to its catalogue. The fabrics, made by the best Italian weavers, are produced from mass-dyed polypropylene yarns, a choice that guarantees better colour performance. Moreover, thanks to a special spinning technique, these fabrics look and feel warm and natural, while being waterproof and water-repellent. The care devoted to patterns, colours, trims and surface effects is part of the project, and all the elements are carefully studied to be combined perfectly and to adapt to different product families, new and existing. In this way, every single upholstered piece can be personalized, still maintaining the identity and uniqueness of the original design.
Photography:
Tommaso Sartori (@tommaso.sartori) for the set in Alentejo
Guido Taroni (@guidotaroniphotographer) for the set in Cernobbio