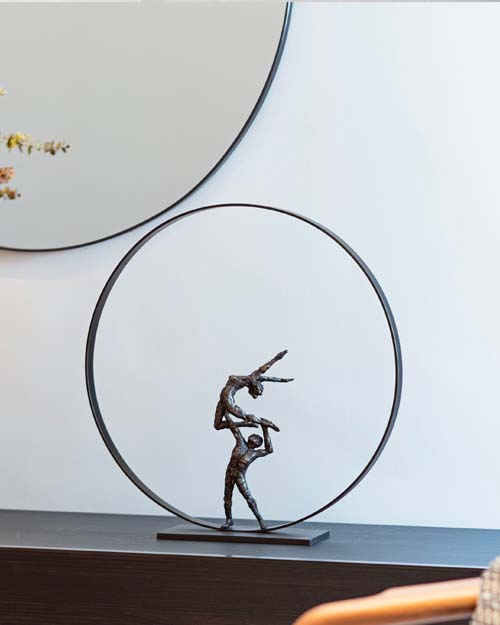 As much of Jacques Vanroose's work, Joy is an artwork inspired by dance, more specifically ballet. Vanroose's portrait of two dancers at the emotional climax of their dance duet inspires and moves anyone who lays eyes on it.
The meticulous rendering of the human body evoke feelings of awe and splendour.
Our bronze sculptures are cast using the lost wax method. Joy is a limited edition bronze sculpture, each piece is numbered and signed.