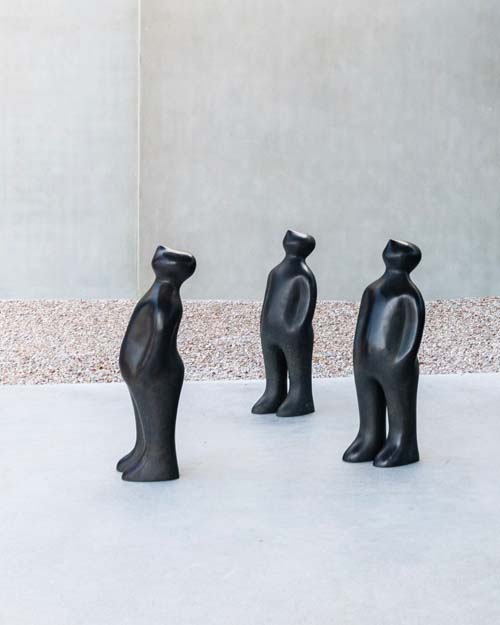 The Visitor is a kind figure whom anyone would welcome with open arms. Smooth lines and a friendly appearance make this art object an iconic Gardeco favourite since its launch in 2009.
The figurine is designed by the Belgian sculptor Guido Deleu and is available in bronze, cast using the lost wax method, a technique that dates back from the third millennium B.C, as well as in ceramic, skilfully manufactured by hand at the studio Cores da Terra in Brazil.
Finished off with a deep ink colour patina, the Visitor bronze is available in 75 cm, 120 cm and 180 cm.