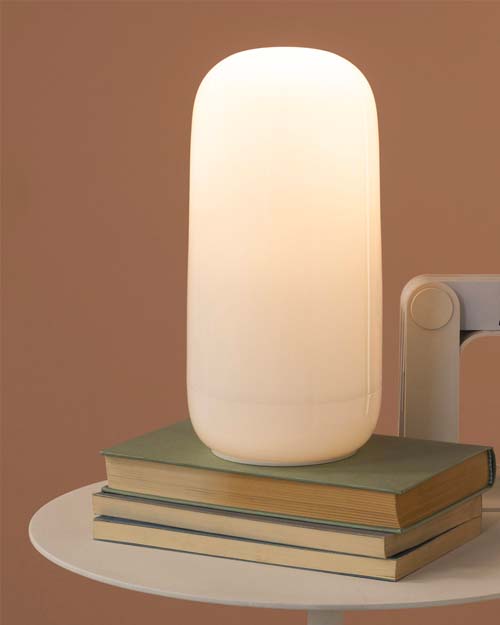 The Gople family keeps growing, with new versions dedicated to different lighting design languages. It now becomes a portable lamp that offers an impressive 26-hours of running time without mains electricity. Gople's characteristic diffuser is made of plastic in order to withstand use across a wide spectrum of spaces and situations. The lamp features the same soft gradient finish as the blown glass original. Inside, it allows just a glimpse of the hi-tech LED light source which also houses the rechargeable battery.
Minimalist and simple in its elegant shape, it becomes an ideal, flexible element for lighting bars and restaurants, where it enables an unconstrained vision for lighting scenarios and ambiances that can change freely in line with organization of spaces of spaces. It has no protection against contact with water but its lightweight and durable design makes it suitable for outdoor use in dry conditions.
The soft, diffused light emission can be adjusted to 3 different brightness settings to create different ambiances.